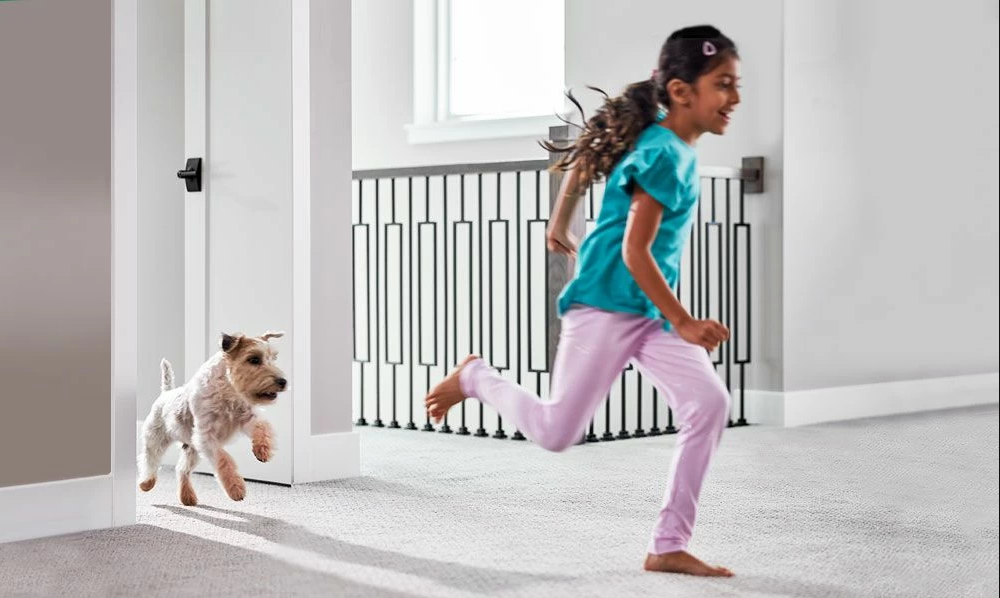 How to Keep your Carpet Cleaner in Polk County Nebraska
THURSDAY, DECEMBER 27, 2018
Chances are you have had to ask yourself at one point or another, how do I keep my carpet cleaner? While there are a number of ways to keep your carpet cleaner, we have rounded up the top 7 quick and easy tricks. If you follow these tips your carpet with be 7 steps closer to looking its best! Find out how to keep your carpet cleaner in Polk County Nebraska below:

Keep Carpet Cleaner by Taking Your Shoes Off.
It's a simple task that makes all the difference to your carpets. Take your shoes off! If you have kids in the home it is especially important to encourage the 'shoes off rule' to prevent mud, dirt, and water from being tracked over the carpet.
Keep You Carpet Cleaner by Investing in Doormats.
Sometimes action needs to be taken before shoes are taken off. Consider placing a doormat inside, outside, or both. A mat collects dirt, slush and other outdoor debris and minimizes the dirt being brought into the home. Encourage guests to wipe their feet on the mat before coming further inside.
Keep Carpet Cleaner by Blotting Stains.
Instead of rubbing stains and pushing them deeper into the carpet fibers, blot the carpet stains instead.
Keep Carpet Cleaner by Relying On Water.
A little water goes a long way. Before you try using a cleaning solution to remove a stain, try using a clean cloth damp with water. You'd be surprised how much a simple wet cloth can improve a fresh carpet stain.
Keep Carpet Cleaner by Cleaning Often!
It's pretty simple, the more you clean the cleaner your home will be. Regularly vacuuming your carpet and rugs will remove dust and allergens. Your carpet will look cleaner and keep your family healthier.
Keep Carpet Cleaner by Paying Attention To The Edges.
Don't skip corners! When you vacuum your carpet, be sure to go right along the edge of the baseboards against the wall. Tiny crumbs of food and dust can build up in these places. If left untouched, they can contribute to poor air quality in your home.
Keep Carpet Cleaner by Scheduling a Professional Carpet Cleaning.
It is recommended that carpets are professionally cleaned every 3-6 months. Don't put off your cleaning any longer. Schedule one today!
BACK TO BLOGS