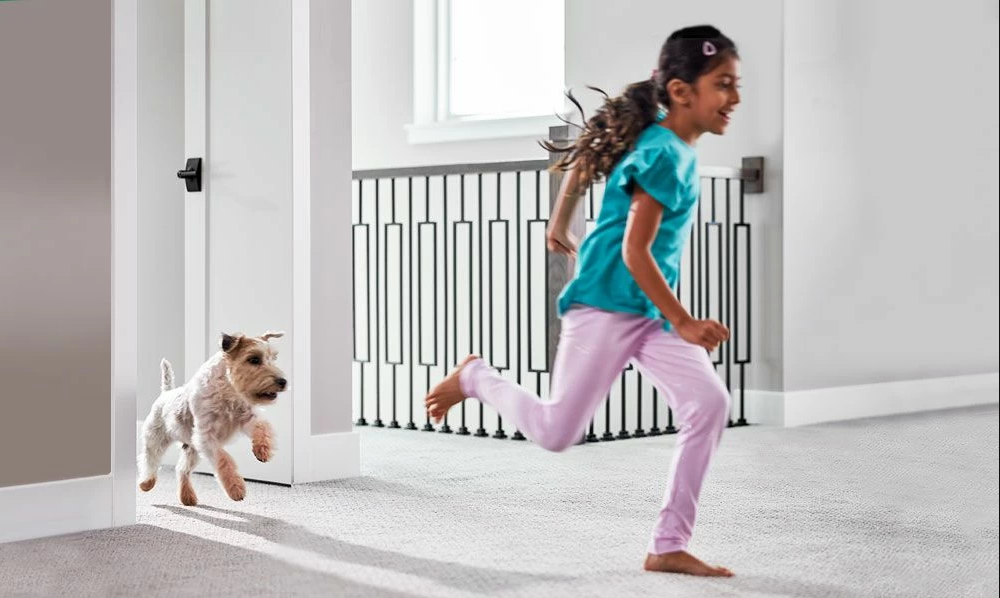 Pros and Cons of carpets in Stromsburg NE
THURSDAY, AUGUST 15, 2019
Doing some home renovations? If you are deciding what to do for your flooring*, you need to know the pros and cons. Read below to see the pros and cons of having carpet.
*Sometimes your floor only needs a cleaning, rather than replacing. A cleaning with Chem-Dry of Stromsburg can actually make carpet look like new.
Pros of Carpet:
Provides more warmth
Carpet acts and insulation and keeps your home warmer. This is especially good in winter months because it requires you to spend less money on heat. 
Comfortable and soft
The first step on cold tile, or even hardwood, is chilly! With carpet, you have a comfortable, cozy place to walk. If you have little ones in your house carpet is especially helpful. It gives them a comfortable place to crawl and play. If they fall, as kids often do, they will have a soft place to break their landing. 
Affordable option
Carpet can often be a more affordable option compared to other types of flooring.
Dresses up the room
Adding carpet to a room changes the style and feel. It can take a room from boring to beautiful.  

Acts as a sound barrier
Carpet acts as a sound barrier by breaking up the noise from your television, music players, or loud conversations. 
Variety of choices
From color to print to length- there are a lot of options when it comes to carpet! Carpet acts a way to express yourself in your home design.
Cons of Carpet:
Allergies 
Carpet can trap allergens and dust. If those elements aren't removed, they can contribute to allergy symptoms.
Requires maintenance 
It's no mystery that all areas of your house require attention. Carpets are no different. Regularly vacuuming and cleaning your carpet are suggested for maintenance. 

Trap odors
Carpet can trap odors from cigarette smoke and pet odors that are irritating if not removed. 
Could stain
Carpets are more susceptible to stains, that like odors, will need to be removed.
With Chem-Dry of Stromsburg, the cons of carpet cleaning become pros!
We are equipped to remove 98% of allergens from carpets and upholstery. In addition, we have been successful in removing tough stains in homes just like yours; throw up, red dye, ink, chocolate, wine, pet urine and more. Maintaining your carpets becomes a breeze with Chem-Dry of Stromsburg. We make it our priority to know what is best for your carpets. Scheduling with us improves the look and feel of your carpet so your flooring lasts longer.
Book a carpet cleaning and say hello to virtually new carpets! 
BACK TO BLOGS